This controller comes with RJ11 ports, it can be directly used to work with all ParfactWorks lights which have the RJ11 ports (such as the Zeusol, WingFlex, PT boards, etc).
This controller may not be compatible with other brands of lights (a custom adapter will be needed to make it 
compatible with other brands lights
).
So if you are running different brands of lights rather than ParfactWorks, please check the pin assignment below for our controller and confirm if you can use it before you place the order or contact us for a custom adapter, in this case, you need to provide us with the pin assignment for your current lights, you can ask for it from your supplier.
ParfactWorks Controller Pin Assignment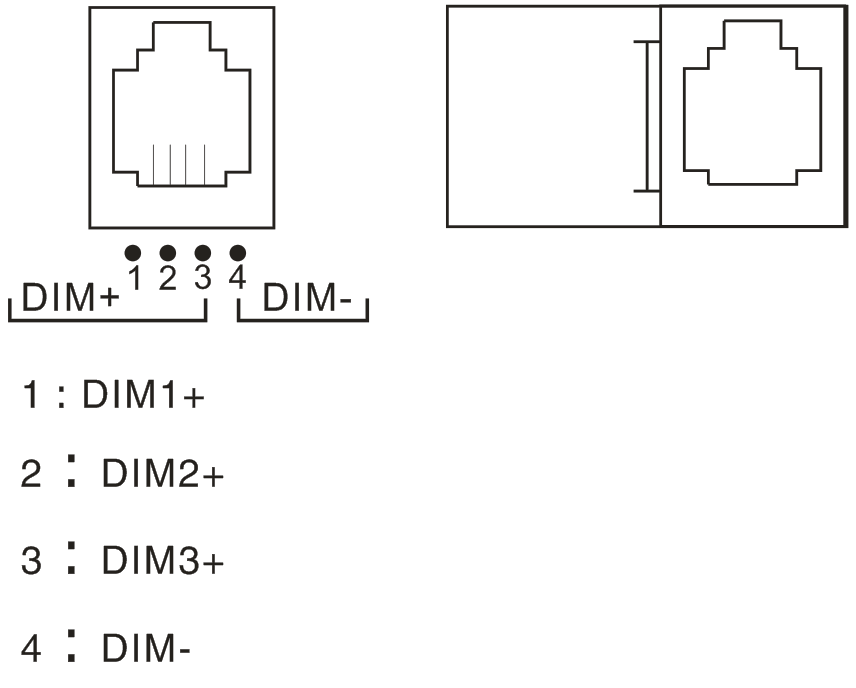 A Single Controller Runs 100pcs+ Lights at one time.
Sunrise/Cloudy/Sunset DIY Setup.
Digital Timer Eliminates the Need for External Timers or Contactors.
User-defifined Grow Schedules and Spectrum for Specifific Strain.
Controls Separate Veg, Bloom and UV.
Uses Standard RJ11 Data Cables.
Technical Specifications:
| | |
| --- | --- |
| Control voltage outputs |  2 Zones (Groups). 1/2 |
| Numbers of control channels | 3 |
| Numbers of lights per output | 50 pcs max |
| Max. cable length per group | 100 meters |
| Match LED Fixture | unlimited |
| Power Dimming Scope | 0 - 100% |
| Power consumption | < 4.5W |
| Input voltage | DC12V |
| Output | 0 - 10V |
| Dimension & Weight | L145xW88xH35mm, 0.3kg |
| Working temperature | - 20-50℃ |
| Warranty | 1 year |